If the past five years in the world of content marketing have told us anything, it is that the industry never remains the same for very long. New technologies, ideas, and needs force content marketing to adapt and change on a regular basis. Because things change so quickly, it can be hard to make precise predictions regarding where the industry is going and what will happen down the road, but with some careful analysis of recent trends and growth patterns, it is possible to pinpoint which future developments are more likely than others.
Changing the Name of the Game
As the internet becomes one of the primary forms of marketing in all industries, "content marketing" is becoming synonymous with "marketing." Over time, the term "content marketing" will lose its first name and come to be known as simply "marketing." Joe Chernov, a prominent thought leader in the marketing industry, says, "This pattern has already played out with social media marketing, particularly paid social. It's increasingly seen as 'just marketing.'"
Heavy Lifting
The introduction of Google's new Hummingbird algorithm has placed a major emphasis on high quality content. The demand for lengthy, useful content appears to be the future of content marketing. Gone is the age of poor quality posts filled with empty words and awkward phrases, and in are the days of meaningful content that answers questions and engages with the reader.
Picture Perfect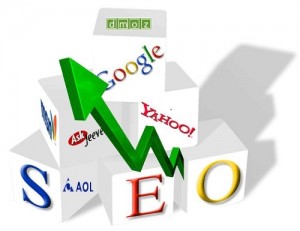 While lengthy, high quality posts will be important, that doesn't mean readers are looking for pages of monotonous text. Visually appealing images are an essential piece of the puzzle. In some cases, images can become the focal point of an entire post. Sites like Copyblogger with its 'shareables' have found success using images. Moreover, infographics appear to be more than just a marketing fad. They are highly engaging, easy to share, and aesthetically pleasing to readers. Look for infographics to continue to explode in the near future as companies compete to satisfy the demand for visually appealing content.
Beyond the Text
There are other progressive trends in marketing that go beyond textual content. A quick browse through successful sites and blogs shows that content marketing is investing heavily in things like podcasts, videos, webinars, and more. People prefer to absorb content through multiple mediums and tend to favor interactive, engaging content over plain reading. Content marketing will respond to consumers' preferences by continuing to increase the use of audio and video mediums.
Reason to Believe
There is so much competition for online readership that websites have started to offer their audiences various types of lead magnets to get them on board. Whether it's an eBook or interactive toolbar, content marketing will become more creative than ever in order to stand out from the crowd.
At The Social Firm, we believe strategic marketing is at the heart of any business's success. That's why we are committed to delivering quality solutions to our clients. Those solutions include social media marketing, search engine optimization, search marketing, online reputation management, social media training, social networking management, and more. Contact us today to find out how we can help you stand out against the noise and seamlessly adapt in the ever changing world of digital marketing.